Sukhdev Sandhu
is In Wild Air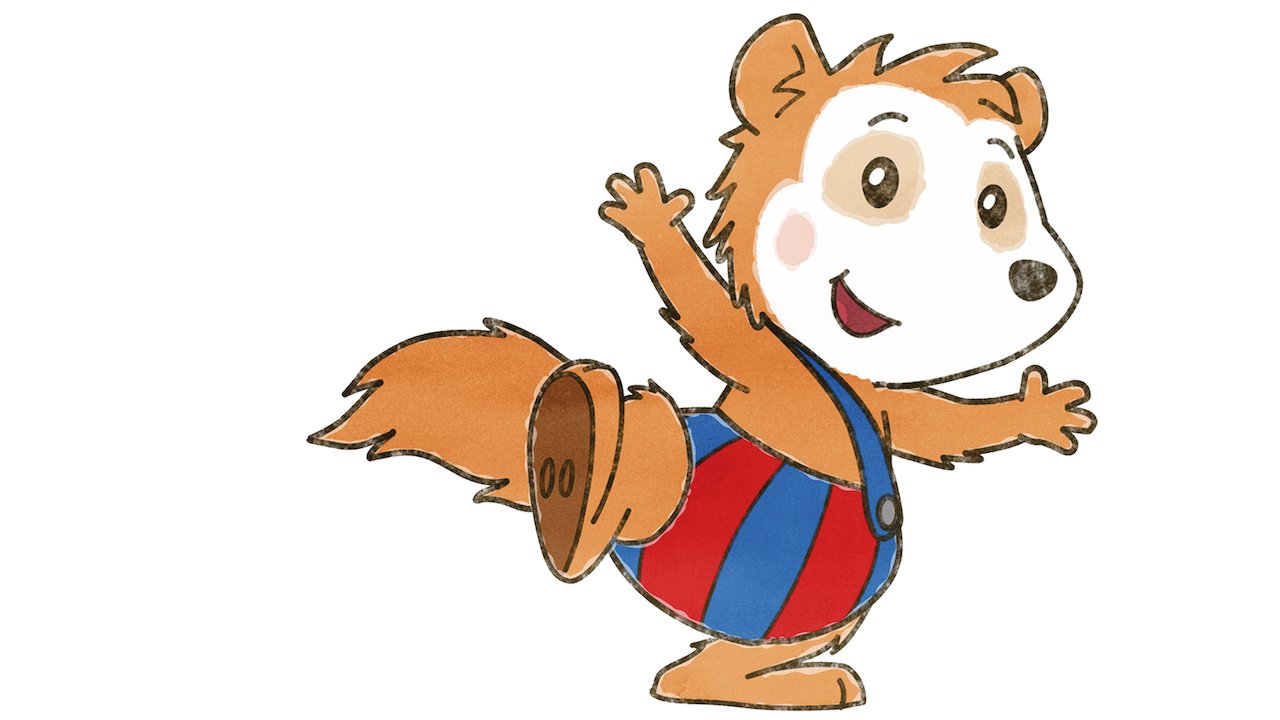 Sukhdev Sandhu is an English-born writer, publisher, and professor at New York University. His books include London Calling (2003), Night Haunts (2007), Other Musics (2016). A former Critic of the Year at the British Press Awards, his writings appear in publications such as London Review of Books, The Wire, Sight and Sound, Bidoun, Suddeutsche Zeitung, and The Guardian. Since 2007 he has run the Colloquium for Unpopular Culture in New York, an occasion for staging talks, performances, screenings and seances, and animated by a desire, in the words of Rebecca Solnit, to "protect the obscure, ineffable, the unmarketable, the unmanageable, the local, the poetic and the eccentric".

Culture
Sarah Records

I spend a lot if not most of my time listening to music that barely wants to be listened to. Hermetic concrete poetry, field recordings of creepy crawlies, dank techno, agitated digitalisms. I go to noise shows, buy black metal tapes from Norway, get off on spectral sounds. Still, the older I get, the more likely I am - when I need succour and hope, when I'm pining and confused, when I need to remind myself who I am or at least think I am – to listen to the work released on the Bristol-based
Sarah Records
between 1987 and 1995. There were LPs and 10-inches, but the heart of it all is around 100 7-inch singles by bands such as Blueboy, The Field Mice, The Orchids, Another Sunny Day, Heavenly. None of them toured a lot or got stacks of press attention. Often they were mocked for being wimpy or cute or non-political. Being based outside of London and being released on a label named after a woman led to them being patronized. There are plenty of oddities and outliers in the Sarah discography, but what unites many of the releases is melody and minor keys, excellently enunciated intimacy, an aliveness to — and pride in — vulnerability. I used to conceal money in envelopes and send off for each record from the label founders Matt Haynes and Clare Wadd. The postage stamps on their return packages would give me a tingle. They'd send handwritten notes and I, growing up in small town, felt less alone. Or perhaps: alone together. Getting into music was about a small emergence into the world, about networks and relations, pacts and commitments.
When you're young – and even when you're old – it's important to have music that makes you feel big, flextacular and pumped up. (There's an amazing, almost confounding video on YouTube of
Swedish kids going apeshit to All Of A Tremble by Sarah band St Christopher
.) But at the same time, I hope there are always bands, like The Field Mice, who will want to sing, "If the sun going down can make me cry/ Why should I not like the way I am?"; acts like Another Sunny Day who, with not a bit of whimsy, release heartbreaking, totally relatable songs called I'm In Love With A Girl With A Girl Who Doesn't Even Know I Exist; bands like Blueboy, out of time and out of synch, who'll create gorgeously quiet, queer storms such as Boys Don't Matter.
People
Gareth Evans

You can invest a lot in centres and citadels and fancy institutes. Structures and infrastructures are important too. Money can help. But really it's people who are crucial for culture to thrive. Their dreams and energies, grace under fire, affirmations and resistances; these, not CVs or mission statements, or lofty plans, are what make things happen. The right people inspire, galvanise, egg on others. They transmit principles and possibilities by their very being. I can't think of anyone who does that more than Gareth Evans.
I first met him back in 2002 when I was chief film critic of the Daily Telegraph. He ran a small, beautifully designed moving-image magazine called Vertigo that was the absolute opposite of the conservative broadsheet I was writing for. It covered Kurdish film festivals, anti-capitalist experimental work, artists migrating between forms. Seeing it confirmed to me to that my job at the Telegraph was to be a border smuggler, championing the excluded and ferreting in as much freakzone material as I could. I'm not sure I succeeded (and certainly not as much as I'd have liked to), but meeting Gareth derailed me in the best possible way.
He has no website, is terribly modest, and has neither the time nor the instinct to notate his life. Among many other things he's an editor (of journals such as Entropy and Artesian), a publisher (of The Go-Together Press and House Sparrow Press), a programmer (seasons on J.G. Ballard, Armenia, John Berger), a curator (at the Whitechapel and the London Review Bookshop), a film producer (including work by Grant Gee and Andrew Kotting). He's also a poet for the ages. But that sounds like a bio. When I think of Gareth he's carrying a clump of plastic bags overflowing with brochures and DVDs and clippings from underground press publications of 1972 which he thinks you'd like. I see his little notebooks full of precise and tiny handwriting, hieroglyphic almost, those thought stabs, to-do lists, poetry and processes would usher in a brave new world if only anyone else other than him could decipher the script. He is funny and sage, lyrical and mordant. He connects disparate peoples and scenes (esoteric bookshops, octogenarian filmmakers, nascent imprints, DIY collectives).
He is what Brian Eno called a '
scenius
'. Without him, the cultural ecology of London - and that of the imagined community of which, living in New York, I aspire to be a citizen - is barren and uninhabitable. Nearly two decades later, I'm still in vertigo from meeting Gareth. I hope I never recover.
Places
Chinatown Library

All my life I've been scared of libraries, in awe of them, devoted to them. My first library card was at least as important to me as my first passport. It served the same purpose: it was a ticket to roam and explore the world, it exposed me to peoples and histories I'd never otherwise encounter. My parents were – are – poor: how else would I ever be in the company of books? To take a title off a shelf was in itself thrilling, a kind of transgressive touch. I teach at a private university whose rich holdings are out of reach to most New Yorkers. If you donate your archive here – and we have wonderful collections devoted to Richard Hell, Riot Grrrl, David Wojnarowicz – the limited opening hours means that your life's work can't be accessed by most of your friends and lovers.
I prefer to use and work at various branches of the New York Public Library and my favourite is
Chatham Square Library
which is better known simply as the Chinatown Library. Partly this is about the neighbourhood: I've always felt at home here – the warehouses for acoustic ceilings, the dumpling stores, New York Mart which sells among the cheapest root vegetables in Manhattan, the street stalls playing Haddaway-influenced Sinopop. The library, grand and underfunded, has been here since 1903. It's almost always busy: parents checking out Test Prep materials for their kids; the kids messaging their pals; elders slowly reading Chinese-language papers; guys watching wrestling films on their i-pads; teenagers playing cards in the function room upstairs. There are DVDs here you'll find in no other branch. (A Post In White Birch Forest, the story of a youth soldier, who also works as a guide of military dogs, who starts to feel the first pangs of love.) There are lanterns hanging over the circulation desk and, nearby, a sign: "The library forbids spitting." On the first floor there's a poster showing two stricken brontosauri: "Dinosaurs didn't read. Now they are extinct." Upstairs there's a show about legal struggles fought and won by Chinese American women over the last 165 years.
So many parts of New York are segregated and given over to capital; here on East Broadway is another city – free, open to all, not selling you a brand or pushing a lifestyle on you. Here is something quiet and industrious, rooted but not static, local but offering broader connections. It feels like a genuine social space.
Things
Bobo Siebenschläfer

I'm not sure how well known Bobo Siebenschläfer is outside of Germany. Possibly not at all. He's a fat dormouse of the kind that Romans used to eat as delicacies. His name literally means 'seven-sleeper' because, like another children's character I've always loved – Bagpuss – he loves to sleep. He was dreamed up by Markus Osterwalder who worked at Die Zeit magazine for many years, and German parents love to read stories about him to their children – usually between two and four years old – just before they too fall asleep.
As things, the Bobo books are lovely: each volume is a collection of seven stories, mostly double panelled across sixteen pages, and produced in muted duotone on slightly rough paper that has a Risographic feel. They started appearing in the 1980s but could easily be mistaken for publications in the 1960s or even earlier. At the same time, if you come across them for the first time today, their visual un-grabbiness and restrained typefaces make them stand out rather than faded or anachronistic. You can also buy individual stories as 1-euro Pixi-Books (small-format, Mister Men-sized volumes you can find in clear boxes at the entrances of German stores).
What I love most about the Bobo books is their gentle neo-realism. In one story Bobo ends up in hospital after his ear gets burned by the cigarette of a passing stranger. In another, he wants to play with his grandfather but has to wait until his 'Grossvater' has finished taking his medication. It always seems to start raining as his mother brings him home from shopping or the playground. To me, the Bobo stories sound like the music of the Bill Wells Trio, like Bob James's
theme tune to the 70s show Taxi
. Melodic, wry, wise. They're a world away from the frantic uplift of modern children's broadcasting and even literature where anything scary, dark or even rumpled is hard to find.
The Bobo books contain no gags or irony. No superheroes or promises of eternity. No life lessons or spoonfuls of good morality. They're about friendship and family, about bumbling and being, about the joy of keeping your eyes open – and closed.
Thoughts
The Pram Flaneur

Prams, buggies, strollers - call them what you like: they're all meant to be terrible. When people make fun of an area, one of the things that makes it so vanilla, so bourgeois, so over is that it's full of … strollers. Are babies so terrible? Or being seen in public with babies? Perhaps it's thought that being a parent makes you selfish, inward-looking, closed off to the future?
I think of pram-parents as the best kind of flaneurs. They move slowly through cities all the better to absorb their tang and textures. They have the kind of sensitivity to the local that an urban planner like Jane Jacobs believed was crucial for a thriving metropolis. They enjoy freedom (from the stresses of being indoors), but can't simply exist in their own bubbles of reverie and self-absorption (they still have to be responsive to the needs and demands of the child).
Being a pram-flaneur makes you acutely aware of the urban sensorium: you experience place through smell and heat as much as noise and sight. It enriches your perspective: you approach the world as yourself and … not yourself. If you have a daily route you think a lot about rhythm and repetition, but you're also better able to notice new things – a colour! a bird! – more quickly. You start to see things from knee height. Small things matter as much as bigger ones. You're even more of a bricoleur than Walter Benjamin ever spoke of. As much as a skateboarder or a rat, you experience the city tactilely – the pressure of wheel on tarmac or concrete.
Being a pram-flaneur is also sociable. You find strangers talking to you or to your children; they tell you stories – sad as well as happy - about their families. Maybe they'll help you navigate a tricky curb or doorway. You expose your own vulnerabilities – and, more often than not, are surprised by how kind people unknown to you are.
Pram-flaneurs think about safety a lot – and particularly about infrastructures (they're champions of public transport rather than car hegemonists; they like libraries and playgrounds and inviting, mixed-use spaces). But they also crave the peculiar, the odd, the pop-up, the ephemeral.
As more and more cities invest in the night economy, the pram-flaneur experiences profoundly the economy of the day – its challenges, possibilities, immensities.
Wildism
Failure

Failure is popular among my artist and curator friends. We love short-lived movements, abandoned projects, utopian initiatives that went belly-up. Business people, especially those involved with tech start-ups, are also failure-friendly: they – especially guys – seem to think it proves you tried to take on vested interests, static convention, The Man. I too spend a lot of my time talking about failure – about things like glitch music – and how, sometimes, it can be the mother of invention, blah blah blah.
Failure doesn't feel theoretical or historical to me right now. It doesn't feel hopeful. Between the time I was asked to contribute to In Wild Air and this present moment – here, now, on a library computer in Chinatown, I got fired from my day job. The reasons are both hugely important – and not. No one I have spoken to (lawyers, deans, university presidents) has ever heard of anyone being fired for my apparent infraction.
So here I am – lost, befuddled, in a vertigo daze. Dare I tell people I've been fired? Will they think worse of me? Will they be embarrassed by my presence at public gatherings? Who can I ask for support? Stripped of whatever credentials and status my job title used to give me: who am I? Where there was once a kernel of solidity, now, on a bad day, at a drinking hour, I wonder if all I am is just the smell of sadness.