Shary Boyle
is In Wild Air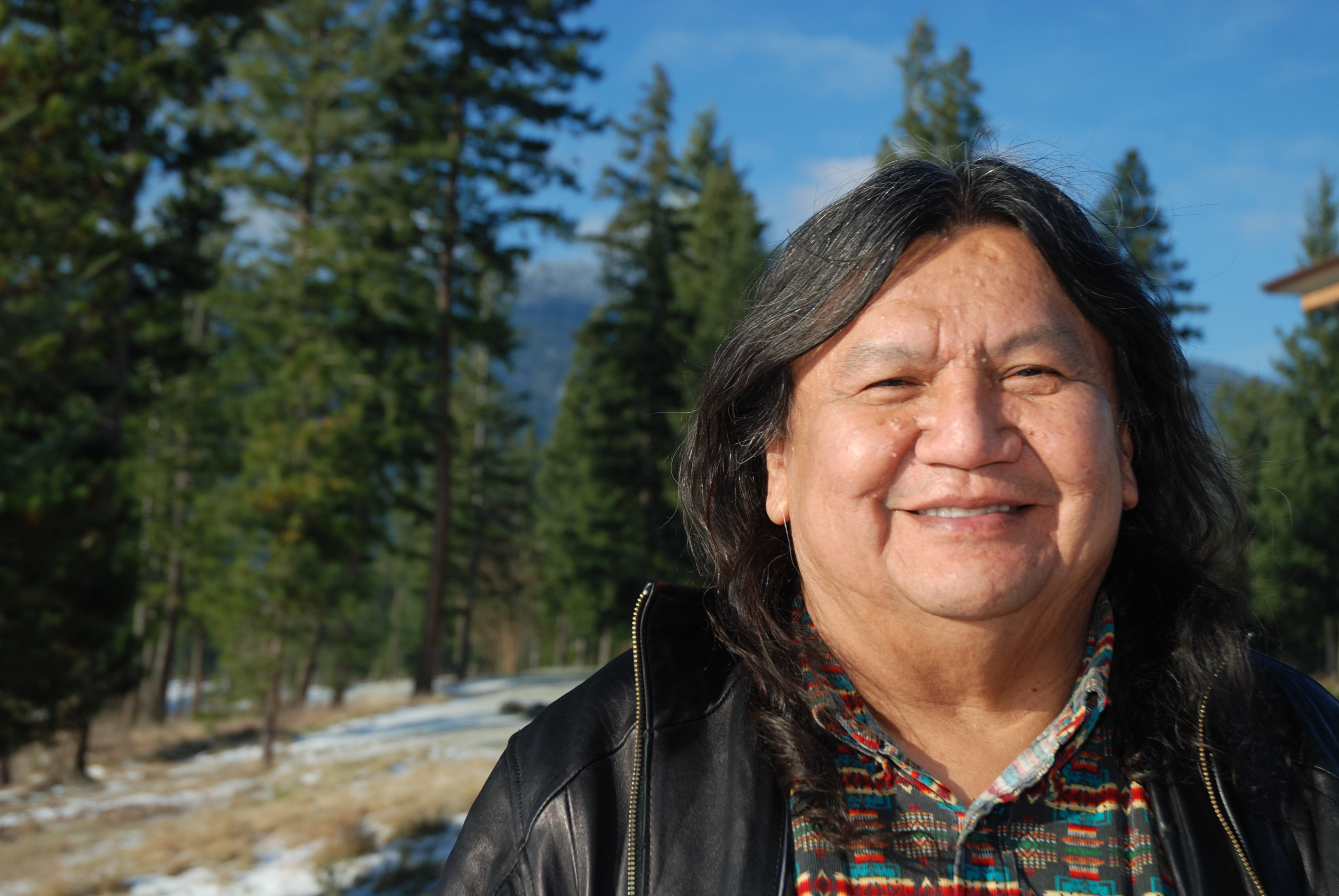 Shary Boyle
is a Canadian contemporary visual artist working in the mediums of sculpture, drawing, painting and performance. She maintains a dual practice alternating between her studio and collaborative touring of projection/sound performance projects. A recipient of the Hnatyshyn Foundation Award and the Gershon Iskowitz Prize, Boyle has exhibited and/or performed at the Centre Pompidou, the Hammer Museum, the Brooklyn Academy of Music and the National Gallery of Canada. Shary Boyle represented Canada at the 2013 Venice Biennale, and her work was featured at the 2017 Gyeonggi International Ceramic Biennale in South Korea.
Culture
Matchbox Gallery
The Canadian Government, in association with resource corporations (originally the Hudsons Bay Company), Christian missionaries and the military, have made a concentrated effort to erode and displace Arctic Inuit culture and peoples since first contact. Colonization and forced relocation resulted in mass starvation and poverty by the 1950's, when Canada introduced programs of 'supplemental economic opportunity' through arts and crafts. By the '60's the West Baffin Eskimo Co-Op in Kinngait/Cape Dorset began creating and exporting exceptional prints and soapstone sculpture internationally. The Inuit people once again surprised the 'southerners' with their creative survival skills and innovative adaptability.
Lesser-known of the Northern art scenes is the narrative clay sculptures of Kangiqliniq/Rankin Inlet, Nunavut. Originally started as a government initiative in the 1960's, the abandoned Rankin ceramic studio was later revitalized by two American artists, Jim and Sue Shirley (New York). Living part-time in Rankin Inlet, the Shirley's discovered the extraordinary early stoneware works by elder artists such as Yvo Samgushak, covered in dust and given up as 'not commercially viable'. Recognizing artistic greatness, the Shirley's were determined to instigate a new model of community art production.
Opening their doors in 1987, The Matchbox Gallery became a creative haven for local artists and their families. Roger Aksadjuak excelled in traditional narrative forms, John Kurok in contemporary naturalistic sculpting, Leo Napayok in dense relief carving. Artists began passing work between them, creating collective sculptures often without title or signature. During the glory years of maximum participation in the '90's, there were as many as twenty people creating art and attending Inuktitut language and small business classes at Matchbox. Today, with the Shirley's advancing age and far less participants, the future of the Matchbox gallery hangs in the balance.
In 2016 I traveled to Kangiqliniq/Rankin Inlet in the Canadian Arctic to meet the artists and directors of Matchbox Gallery. While there I invited artists Pierre Aupilardjuk and John Kurok to join me for a ceramic residency at Medalta Historic Potteries in Medicine Hat, Alberta. That same year I co-created an exhibition program of new and historical Matchbox and contemporary works with the Esker Foundation in Calgary. Currently on national tour, our exhibition Earthlings provides a possible model of peer exchange, through north/south artistic collaboration.
The Matchbox Gallery website
has a fantastic picture gallery of sculptures (and drawings) produced by local and regional Nunavut artists over the studio's history.
People
Beverly Glenn-Copeland

I discovered the music and person of
Beverly Glenn-Copeland
(commonly referred to as Glenn, and for a time also known as Phynix) this past summer in the tiny New Brunswick town of Sackville. A discreet setting for the musical genius, creative legacy, and human experience this artist represents.
Beverly Glenn-Copeland, born 1944 in Philadelphia, Pennsylvania, is a Canadian singer, songwriter, musician and actor. Blessed with a rich, exquisite voice Glenn started training as a singer at 17, winning a scholarship to study classical music at McGill University in Montreal. Following graduation, he went to New York to train under Metropolitan Opera Diva Eleanor Steber.
The breadth of his creative vision and generosity is humbling. A long-practicing Soka Gakkai International Buddhist and social activist, Glenn wrote music for and performed in children's programming such as Sesame Street and Shining Time Station, as well as being a regular guest on Mr. Dressup for twenty years. His warm, wide-ranging vocals graced the recordings of Bruce Cockburn and Cat Stevens.
Nurtured by the gentle pace of a life mostly lived in small rural communities and strengthened by a meditative chanting practice, Glenn's musical universe is a powerful and slow-burning legacy. Revered by underground music fans as an early 'psyche-jazz-folk-electronic' innovator, Glenn has produced seven recordings of his own compositions. Classics such as his 1970 self-titled album
Beverly Glenn-Copeland
and 1986's
Keyboard Fantasies
remain as sincere, surprising and powerful as the moment they were written. They are evergreen.
Seeing Glenn perform in summer 2017 at Sackville's Vogue Theatre (Sappyfest 12) was one of the highlights of my artistic life. I have no other word than Ecstatic. It was a spiritual experience, baptized by sweat and joyful tears. This art has nothing to do with fame, money, spectacle or ambition. This is a human flame nurtured by love, kindness and original courage, kept burning brightly for 73 years as a beacon for likeminded souls to recognize shelter, and gather strength.
Like many visionary artists, Glenn remains under-known and poorly compensated for what he contributes to the cultural landscape of Canada and beyond. It is my feeling that this artist has created a kind of bedrock that will support artists and seekers long into the future. I'd like to thank him in advance, and spread the word.
Finally, there is purpose in relating that Copeland is an African-Canadian trans man: in order we celebrate the obstacles he has overcome, and champion his rare human achievement of harmonizing an inner and outer lived self.
"I thank the young me for having the fortitude to see me through to the old me. She knew then. He knows now."
— Beverly Glenn-Copeland.
Places
Lanzerote &
César Manrique

In 2013 my boyfriend and I traveled to the desert island of Lanzerote, a colony of Spain in the Canary Islands. This by generous invitation of a friend with a guesthouse, at a moment when escape was urgently attractive.
Emerging from the North Atlantic off the west coast of Africa, Lanzerote is a Unesco Biosphere Reserve, transformed by massive volcanic eruptions in the 1730's. The island is known for its extraordinary beaches and crashing turquoise surf, frequented by small patches of crisp red British and German tourists. Less discussed is the incessant, howling winds that bend minds and palm trees
double, instantly coating freshly lotioned skin with a fine layer of sand.
Raw nerves necessitated abandoning beaches to exploratory road trips. First in search of Lanzerote's legendary Malvasia bianca. And then to discover one of the world's greatest environmental artist-architects: César Manrique.
Manrique (1919–1992). was a Spanish artist who was born, and died on Lanzerote. Embracing the uncanny nature of his geological paradise,
he built his Tahíche home and studio
within underground lava bubbles, boring the rooms into volcanic basalt. A central cave became his recreation room, which includes a mini swimming pool and dance floor. The light pours from naturally occurring skylights: holes in the earth's surface big enough for trees planted underground to grow up through them. Fresh breezes circulate through his designs, the rooms require no heating or cooling. Plaster forms were hand sculpted to create built-in shelves and stairways, painted Mediterranean white to reflect the basement sunshine. Light glows against the black rock walls and super-groovy minimalist furniture. Everything is harmonious, integrated, following the natural forms and expression of the lava.
Jameos del Agua
, in northern Lanzerote, was built within the Tunnel of Atlantis (longest lava tube in the world), and consists of a subterranean salt lake, restaurant, gardens, museum and auditorium. Descending into this fantasy venue on hand-cut stone steps, the light grows darker and warmer from underground torches. Far below the surface a natural cathedral ceiling shelters rough-hewn modernist wooden tables and chairs and a bar built into the cave wall. A dance floor and stage for live music sits above an emerald-green pool, alive with the miniature blind ghost crabs that are endemic to the island.
A third marvel is Mirador del Río, Manrique's café and lookout floating 475-metres above sea level, integrated into a lava platform and offering sublime views of the neighbouring island of Graciosa.
I can not forget these places. I visit them in my mind again and again. For years I have fantasized of transporting my dearest friends to the Jameos del Agua, for one Rabelaisian night of dancing, wonder and dark earth magic.
If you would like to travel to Mars, if you are intrigued by Mordor, if you yearn to drink tart greenish wine on burning black sand, if you want to witness a man thundering bareback through a ten-person village on a white horse while you're eating fried fish by the sea, if you dream of dancing in an underground lava- bubble by firelight and the moon, Lanzerote is the island for you.
Things
Baubo

I was watching a documentary at a friend's place a year back, a new-age film about 'female energy'. Mid-way through the movie, during an academic monologue, an image of arresting antiquity scrolled vertically across the screen. I was mesmerized and sat straight up. What was THAT!???? I hit the pause button and slow-motioned the image back into view.
Baubo
.
Baubo is an ancient Greek "Eleusian Mysteries" character. The Mysteries were fertility rites, whose secret initiations represented the cycle of life. Baubo was the Crone of the maiden, nymph and crone trilogy. She is the wise old woman whose shameless joy in her own sexuality alleviated Demeter's (the goddess of the harvest) depression over the loss of her daughter Persephone to the Underworld.
There are different stories around Baubo and how she managed to cheer Demeter up. Mostly they revolve around her lifting her skirt, and with ribald cheek, flashing her 'sex' at the depressed mother. I don't think underpants had been invented yet. Demeter cracked up at this crone's bawdy jest, as did the rest of the company. I'm sure there were toasts.
Figurines known as Baubos are found in a number of settings, usually with Greek connections. They were mass-produced in a number of styles, but the basic figure always exposes her vulva in some way:
A plump woman with her legs held apart, gesturing to her exposed vulva.

A naked splay-legged figure holding a harp on the back of a boar.

A naked headless torso with the face in the body and the vulva in the chin of the face.

A seated figure with an exaggerated vulva filling the space between the legs.

A naked squatting figure with her hands on her genitalia

I too was made happier to discover Baubo as a myth and image. Three cheers for this figure and all she represents!! So much so that I made my own inverted version of her in porcelain.
Thoughts
Unsettling Canada
Unsettling Canada — A National Wake Up Call
by Arthur Manuel and Ronald Derrickson, Ronald (Between the Lines, 2015)
Arthur Manuel
(1951 – 2017) was a First Nations (Ktunaxa / Secwepemc) political leader in Canada who grew up on the Neskonlith Reserve in the interior of British Columbia. Manuel participated in the United Nations Permanent Forum on Indigenous Issues since its inception in 2002, and was an active participant in the Convention on Biodiversity Conferences of the Parties in The Hague (2002), Kuala Lumpur (2004), Curitiba, Brazil (2006), Bonn, Germany (2008) and Nagoya, Japan (2010). Since 2003, he had served as spokesperson for the Indigenous Network on Economies and Trade (INET), a network of indigenous nations working on the international level to achieve recognition of Aboriginal title and rights. Arthur Manuel was also a member of the board of directors of the Seventh Generation Fund for Indigenous Peoples, and a spokesperson for the Defenders of the Land, an activist network aligned with the Idle No More movement.
The book Unsettling Canada, A National Wake Up Call, coauthored by Arthur Manuel and Grand Chief Ronald Derrickson, is an accessible and fascinating explanatory text on Indigenous land treaties and Canadian resource exploitation. This is urgent and compulsory reading, outlining 50 years of Indigenous activism, while unpacking the legal relationship between the government and original inhabitants of Canada. Land treaties are complex histories, not taught in public
schools. Not only do Manuel and Derrickson clearly explain the specifics and issues, they outline intelligent, reasonable alternatives and creative solutions to resolving land rights conflicts.
It is our duty as colonial settlers and immigrants to the North American continent to educate our selves about the Canadian government's ongoing legal betrayal and oppression of Indigenous people for profit. Manuel's death in January 2017 was a blow to Indigenous activism, but his spirit remains an inspiration to many strong leaders and thinkers advancing this work.
Building on their father's spirit of creative engagement, Arthur's twin daughters Kanahus and Mayuk Manuel are currently leading
the Tiny House Warrior movement
. Raising tiny homes to block the Kinder Morgan pipeline route through their Secwepemc (B.C.) territory, the activists hope to address their community's housing crisis, while actively resisting Big Oil- and the environmental disaster it assures.
Wildism
Forever Yours

Please skip this section if the treatment of bodies after death is a strictly sacred or triggering subject for you.
Death. It's going to happen, and then we will leave an empty body. This will be confusing and sad, if not tragic for loved ones remaining, but how do we deal with it? Our body, that is.
The Art Guys
(Texas artist duo Michael Galbreth and Jack A. Massing) have come up with an art commodity solution that addresses not only the issue of disposal, but how to capitalize on their own deaths in order to financially support a portion of the creative lives they have yet to live.
Forever Yours
offers the (future) cremated ashes of The Art Guys, to be housed in life-sized bronze replica busts of each artist, for private purchase. The collector will legally own the cremated remains of The Art Guys, by an undisclosed sum to be paid in advance of their demises.
I believe it's best to plan. Many religions and cultures dictate the boundaries of 'final rest', but I do not have these parameters. I've imagined a few far-out options, such as having my body saturated in liquid porcelain then burning the flesh off in a large ceramic kiln. Would this result in a porcelain body-shaped fillagree, similar to the decorative lace technique I have applied to my sculptures?
It is an experiment with the potential to replicate
the pathos unleashed by Gram Parsons' friends, in their inebriated and ultimately unsuccessful attempt to honour his last wishes by homemade campfire
.
I do have a thing for ashes though. I love the feel and look of them, deeply and compulsively. This desire feels past-life to me, I want to coat my body with them and taste them. I have read that some pregnant women crave eating charcoal. What about eating, in a small, ritualistic portion, the ashes of the dead?
Not like serving evil Queen Carlotta roasted with an apple in her mouth to the avenged citizens of Mortville, from my favourite 1977 John Waters film
Desperate Living
. More like the endocannibalism practiced by the
Yanomami
people of Brazil/Venezuela. As part of their funerary rites, deceased kinfolk are wrapped in leaves and placed in the forest until insects have cleaned their skeleton. The bones are then collected, cremated and mixed into a banana soup to be ritually consumed by the entire community. This tradition is meant to strengthen the Yanomami people and keep the spirit of that individual alive. The practice seems honourable to me, holistically and symbolically satisfying.
How will you put your house in order?