Kyoko Imazu is In Wild Air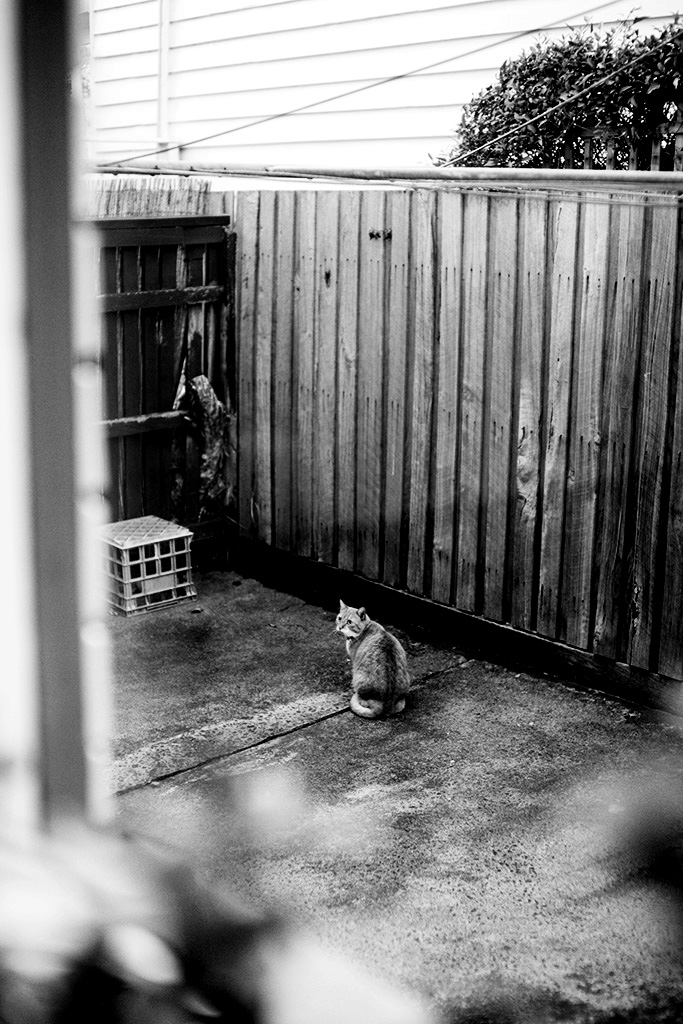 Kyoko Imazu
is a Melbourne based Japanese artist whose practice encompasses a range of mediums such as printmaking, puppetry, installation, bookbinding and ceramics. Her works are held in collections at
National Library of Australia, State Library of Queensland, State Library of Victoria, National Gallery of Australia, Melbourne Athenaeum Library, RMIT, Sydney College of Arts
and numerous private collections worldwide.
Moving to Australia as a young adult, Kyoko's works draw narratives from nostalgic memories of childhood in Japan and features insects, animals, and
Yokai
found throughout Japanese folklore that she read and listened to as a child. Having been away from Japan for so many years, her memories and stories from her childhood have become very precious to her. She focuses on visualising childhood memories and stories in her practice.
Culture
Street Photography
I've being looking at street photography because my partner
Oleksandr
is so obsessed with it. Through him, I discovered
Daniel Arnold
and
Tao Liu
. I'm becoming a bit obsessed now too because their works shows fantastical moments of everyday life – it's not unicorns and dragon kind of big fantasy but small moments that you'd so easily miss on the street. To me street photography shows what photography can do better than any other medium. You've got to be in the moment with keen eyes for people. Their works are often humorous and full of love for fellow humans. We can see the city they live and work in without looking at the actual cityscapes – after all it is humans who are integral to placemaking, not development.
I wanted to be a journalist and was especially interested in photojournalism before I came to Australia in 2002. Street photography kinds of re-ignites the passion I had in a sense that storytelling can be most powerful through images.
People

Josef Albers

Josef Albers produced a book called
Interaction of Color
in 1963, a limited silkscreen edition on colour theory - specifically the perception of colours and how they function together. I must admit I didn't know much about him until I discovered an
iPad app
based on the book. Even though his book was called 'interaction', it was not very
interactive
due to it being a hardcopy book made 54 years ago. This app made it possible to actually 'interact' with the colours.
I was interested to read his philosophy on seeing. He wrote
"In visual perception, a thing is never seen as it really is".
When I read and heard more about him, it became clear to me that he was fascinated by and placed an importance on a closer examination of the things we take for granted. He would look at smallest everyday objects and events and see magic in these things. One of the quotes I came across resonates deeply with me –
"Easy to know that diamonds are precious, Good to learn that rubies have depth, But more to see that pebbles are miraculous".
Places

World in the Poems

Misuzu Kaneko was a Japanese poet (1903-1930) whose poems are often found in Japanese primary school textbooks. I clearly remember reading her poems in grade 4 for the first time and having a kind of epiphany. Her poems are delicate, gentle, and full of curiosity about the natural world. Ever since I read her poems, they have created a very special world in my heart and continued to help me guide through the world I live in.
Her poems are very popular in Japan but not anywhere else so I was pleasantly surprised to discover that English version of her book
Are you an Echo?
was published earlier this year!
It's very difficult to pick which one I like the best but I wanted to include one of her poems here:
Wonder

I wonder why
The rain that falls from black clouds
shines like silver

I wonder why
the silkworm that eats green mulberry leaves
is so white

I wonder why
the moonflower that no one tends
blooms on its own

I wonder why
everyone I ask about these things
laughs and says "That's just how it is."
Things

Etching Tools

I love my etching needle and burnishing scraper. I bought my etching needle at
Charbonnel printmaking supplies in Paris
. It was such a treat to visit there and buy this tool, and it is the best way to draw on printing copper plates. It is very comfortable to hold and very sharp. This tool is so good it even works well for my ceramic and puppet-making too.
I bought my burnishing scraper from
Neil Wallace printmaking supplies in Melbourne
. It's made by an American brand,
Edward C. Lyons
Company,
and it has been my treasure since I was in university. It also turned out to be the best tool to polish my greenware ceramics too.
I don't usually like shopping but I get really excited when I see beautifully manufactured tools of the trades.
Thoughts

Forty Tales from the Afterlives
Sum: Forty Tales from the Afterlives
by neuroscientist David Eagleman is a speculative fiction on exploring imagined possibilities of afterlives. It's not meant to provide any serious ideas on what might happen after death, however it is so thought provoking and some of the stories stuck with me long after I finished the book. It naturally made me think of my mother, grandparents, and some friends who are no longer on the earth as well as my own body and mind.
I was just so awe-struck about the mysteries of our strange existence and our imagination that our brain is capable of producing.
One of the most memorable lines in this book for me was:
"There are three deaths. The first is when the body ceases to function. The second is when the body is consigned to the grave. The third is that moment, sometime in the future, when your name is spoken for the last time".
I found this idea so poignant and beautiful - I will keep calling the name of all who I love and passed.
Wildism

Animals

I've always been so curious and in love with animals. I always lived with animals when I lived in Japan until the age 18. It's probably my mum's influence as she was such a huge animal lover.
After I relocated to Australia, I used to draw animals and send my drawings back to my mum. In retrospect, it might have been my way of keeping my sense of home in tact. I get so passionate about just looking at animals - I can feel my heart getting so excited even when I imagine seeing any animals or insects on the street. What I love to do even more is to draw and create some stories with them. There is no other activity like this that makes me feel so comfortable and happy.