Chris Hatherill
is In Wild Air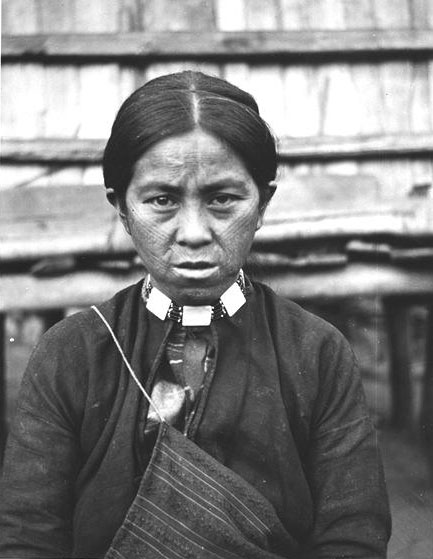 Chris Hatherill is a nomadic journalist currently based in Hong Kong and the founder of creative science project
super/collider
, which over the last ten years has brought scientific subjects to new audiences through talks, publications, products, parties and fieldtrips. His most recent expedition saw a small group of creative explorers traveling from Los Angeles to Idaho to witness the total solar eclipse, with stops at sites like Joshua Tree, Arcosanti and Lowell Observatory along the way. He is currently planning future trips to Tenerife, Iceland and Chile to combine science and astronomy with travel and exploration.
Intensely committed to unique collaborations against all odds, Jessica acknowledges that the deepest beauty comes from the mysteries discovered through connection.
Culture
Caroline Corbasson
I've long been fascinated by the
Atacama Desert
in Chile, which is home to some of the world's most incredible astronomical observatories, ranging from the surreal ALMA installation to the forthcoming Extremely Large Telescope. It's incredibly dry and arid there, but when it does rain the desert blooms with incredible seas of flowers. One of my favourite artists,
Caroline Corbasson
, traveled there earlier this year to shoot a short film and sent us back an incredible set of location scouting images – beautiful photographs of purple-hued mountains, steaming geothermal pools, ice-flecked sand dunes, bubbly crystals and dark caves. I can't wait to see her film, which juxtaposes the barren, empty landscape with some of the most complex instruments humanity has ever created.
People
The Atayal

I recently rode a bicycle out of Taipei and up into Wulai, an incredibly lush valley that's home to the Atayal people. Before the trip, I didn't even realise there was an aboriginal population in Taiwan – totally distinct from mainland China. It's thought they could have arrived up to 5,500 years ago, possibly from what is now the Philippines, Thailand and Southern China. The Atayal are known for their weaving and hunting skills, plus
unique facial tattoos
which were banned under Japanese rule but are now making a comeback as part of a wider movement to recognise and preserve native traditions. I'm planning to go back, learn more and explore further over the next year. It helps that Wulai is full of beautiful, community-run hot springs along its riverbanks.
Places
Biosphere 2

We stopped at
Biosphere 2
as part of the super/collider solar eclipse expedition this summer, and it was even more incredible than I'd imagined. After driving through the suburbs of Tucson and out into the foothills, you arrive at this miniature world under glass out in the middle of nowhere. Built in the late 1980s, it was originally designed as a complete ecological system separated entirely from planet Earth, hence the name. They filled it with thousands of different species in habitats ranging from a coral reef to a rainforest and sealed it off from the outside world, with eight people living inside for two years. Today, it's run by the University of Arizona as a research facility. We did the behind-the-scenes tour, which takes you through all the different habitats and deep into the 'lung' – a massive, surreal chamber which can expand and contract as the air inside Biosphere 2 heats up and cools. After the public tour, we had the incredible privilege of visiting the ocean habitat privately with marine biologist
Katie Morgan
. Standing under palm trees on an artificial beach in the middle of the Arizona desert was one of those incredible, surreal moments that will stay with me forever.
Things
Michele Quan

I came across
Michele's beautiful work
at Esqueleto in Echo Park, a shop full of other treasures, and immediately wanted it all. Her ceramics in particular are simple but stunning – a reminder that less is usually more. The shop window had one of her massive, macramé topped pieces with cascading black and white circles tied together with natural jute rope – it's a simple idea, but crafted so perfectly. Many of her pieces features stars, moons, eclipses and other astronomical motifs, and she describes some of her inspiration as
"impermanence and interconnection, cherry blossoms and fireflies, stars, clouds, and the phases of the moon"
. All stuff I'm into.
Thoughts

Doughnut Economics
I'm really interested in alternative ways we can organise our world to make it more ecologically viable – and economist
Kate Raworth's idea
of the 'doughnut' fits the bill. In it, she envisions a ring-shaped economic model in which the needs of all are met, within the means of the planet. Outside the donut are ecological limits we are already breaching: water and air pollution, climate change and species loss. Inside the donut's empty middle are human needs like water, food and energy – which many people still lack. Ideally, we want to live entirely within the sweet, sweet donut itself – the place where everyone's needs are met but not at the expense of the environment. To do so, she argues in her book, we need to rethink how our economies work, steering them away from the current growth-focused models and towards systems that "make us thrive, whether or not they grow."
Wildism
Totality

On the morning of 21 August
I stood with a group of people
on the summit of a 10,000 year-old cinder cone volcano in Idaho, waiting to witness my first total solar eclipse. The light slowly became stranger as the Moon covered more of the sun, until just before totality when a surreal bronze glow blanketed the crater whose rim we were perched on. As the exact second approached, the Moon's shadow came rushing across the plains revealing distant lights and creating a rapid 360° twilight. All the miles we'd covered from LA became worth it. People started cheering and freaking out, then totality itself suddenly appeared in the sky above, larger and more intense than we'd ever imagined. It was like some kind of religious icon blazing in the sky, and I wished we'd stopped to worship it. Instead, we all ran around trying to capture photographs and videos, none of which do the event justice. I really want to see another eclipse now and just focus on taking it all in – so we'll be heading to Chile in 2019 to see the next one. You should come.