Cat Rabbit
is In Wild Air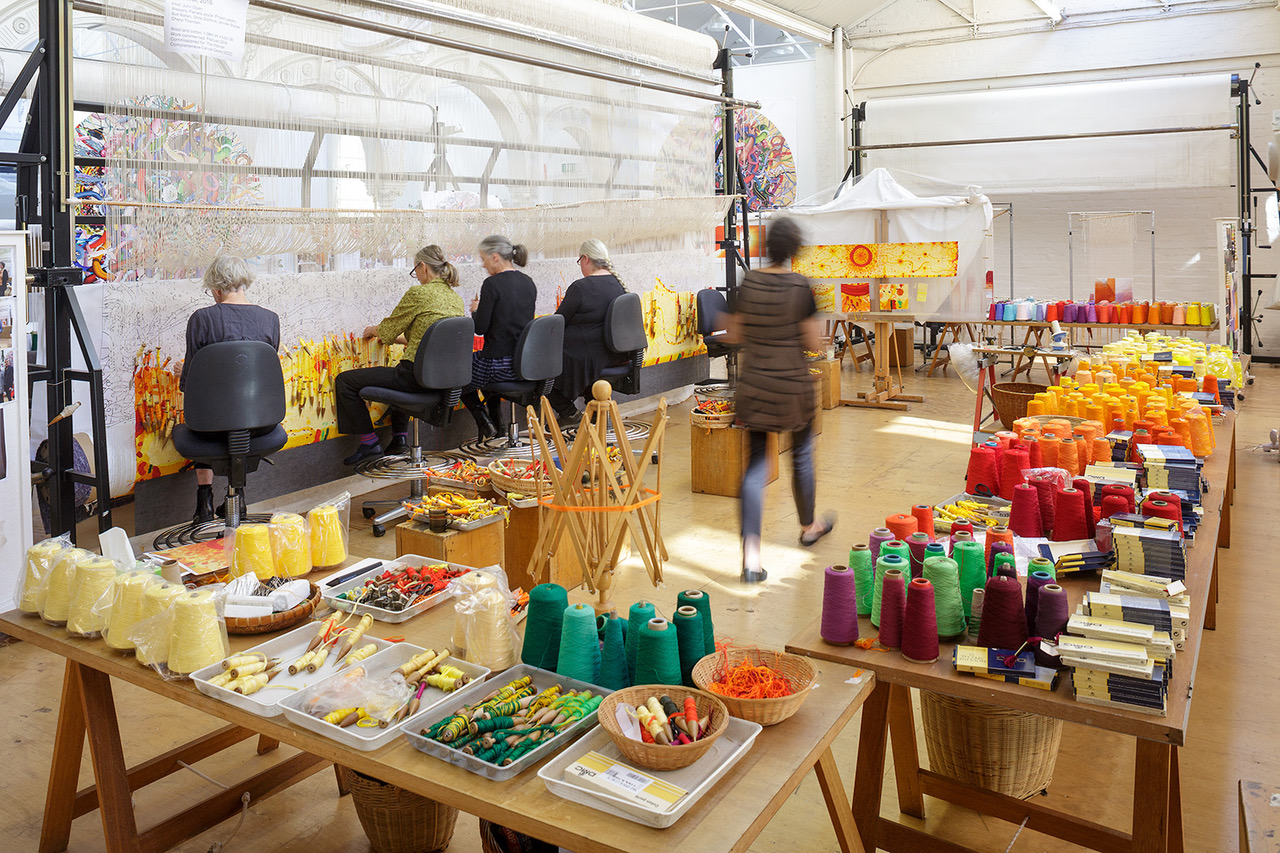 Culture
Japanese Character Design
It will come as no surprise to anyone that has met me, or glimpsed my Instagram feed, that I border on obsessive when it comes to Japanese culture. One of my favourite facets of Japan is that
characters are used for just about everything
; there's a mascot for every region, food, activity, you name it. A magical land where
buses are pandas
and there's a cute character to apologise for the inconvenience of a
construction site
- and the best bit is that they're not directed specifically at children, they're for everybody! As someone who creates characters for a living, it's pretty much a gosh-darned dream come true.
People
Jane Lane

The ideal best friend, the ultimate cynic - Jane Lane is everything. I re-watch
Daria
so regularly - at least once a year - it's still so relevant and Jane's appeal never diminishes for me.
Places
Australian Tapestry Workshop

In mid 2015 I enjoyed a residency at
Australian Tapestry Workshop
and I have thought about this place every day since. It's so peaceful - walking in there you get the same reassuring and calming feeling as you get walking into a library (the
Latrobe Reading Room
in the
Melbourne State Library
was a close contender for this category). The weavers at ATW work for months on the same tapestry, I think I remember them telling me they aim to weave the equivalent of an A4 page, per week. It's incredible. And the bobbins make a pleasant little repetition of soft scritching noises as the weavers weave. In terms of places to be, and particularly work, it is one of my favourites.
Things
Bulldog Clips

I had a list of exciting and poetic items lined up for this section, but they were all eclipsed by my most faithful and longest serving product,
the bulldog clip
. They hold my life together. From where I am sitting now at my desk, I can see at least 7 clips being used in different ways: keeping important notes together, keeping plush toys on their feet, ensuring a little package of chocolate almonds stays sealed up. These clips are always working for me, all the time. Thank you little clip friends.
Thoughts
The writing of Zadie Smith
Late last year, Zadie Smith wrote
this article
for the Guardian on dancing & writing. In it, she muses on great dancers and great writers and the similarities they share;
'Dance lessons for writers: lessons of position, attitude, rhythm and style'
. I've returned to this article so many times since first reading it and I just can't get enough. I suppose it appeals to me because it addresses two of my great interests: I have been tap dancing since age 4 and I did my honours in English Literature - two things that until reading this article I thought as disparate as my love for both eggs and cats (will I one day read such a great article about these subjects, too?) Highlights include an excellent interpretation of David Byrne's giant suits and a very sweet interaction between the author and Baryshnikov. Zadie is my go-to role model for ideas in general. I trawl the internet for every podcast, every amateur-filmed youtube video of one of her 'in conversation' events, to keep my mind busy while I sew. Her book of essays
Changing My Mind
is a permanent resident of my backpack in case I want to revisit one of her essays on a tedious train ride.
Wildism
Jarvis Cocker's Sunday Service

From my early teens onwards, Jarvis Cocker remains the gangly, bespectacled man of my dreams. He first came into my life through his music and now he continues his influence on my life and mood as radio show host for BBC 6 music.
Jarvis Cocker's Sunday Service
is medicinal and meditative, casual yet informative. By way of his radio show, Jarvis introduces me to so many artists and musicians - old and new- that have now become regulars on my playlist. It's my main source of discovery for the music world, and Jarvis has a great knack of making you feel like it's just between you and him: he reads you a bit of a story, shares a nice conversation he's had with a guest, plays you a scratchy old record he found on his travels. It's nice. It's like having a trusted friend with a really nice voice pop in and give you a bit of a run down on what's good in the world. I also have old episodes archived to revisit when he takes a break.