Bruce Lee Webb
is In Wild Air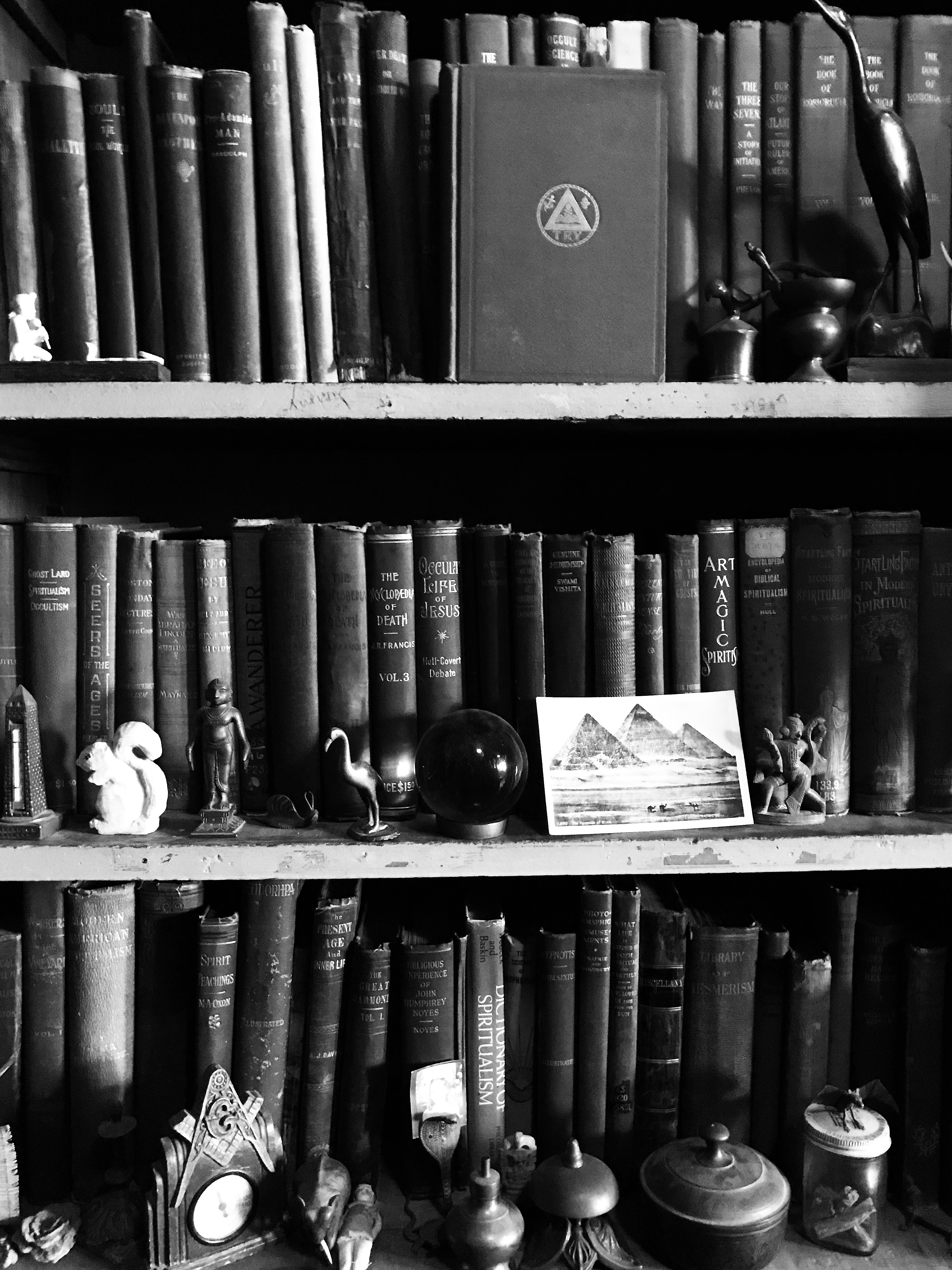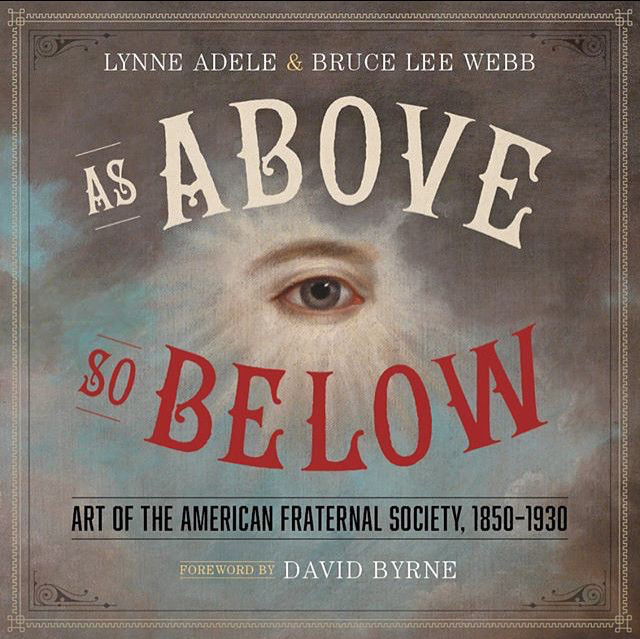 We all have a story and our roots are worthy straws to draw from for inspiration.
Preservation of family stories interest and inspire me in my art.
The story of my family is my story. 

My Grandparents, Helen Harding and Edward Davis met, fell in love, and were involved with the Assembly of God evangelical movement in Enid, Oklahoma. They married in 1930 and moved to the Kentucky Mountains at a place called Bloody Creek. 
A church service was once interrupted when a drunken man burst in and shot a revolver several times towards the pulpit. A bullet struck the wall an inch above my Grandmother's head. My grandmother took this as a sign that her life had been spared and it emboldened her to take up the mantle of a missionary. I remember a few times that my Grandmother would "speak in tongues" and break out in unknown, mysterious, yet strangely familiar polyglot language. I was amazed at the sounds of the unknown words and their un-syncopated rhythmic flow. 
In 1935, Helen and Edward received the "calling" to the mission field to India and my mother was born in 1936 in a place now called Plakkad. They spent the next 20 years in the mountains and jungles of South India starting schools and churches. In 1952, my Grandparents' missionary "calling" was at an end, and a bible college in Waxahachie, Texas was offering teaching positions. They sailed back to the United States on a steamer ship and brought back 50 gallon drums packed with woodcarvings, textiles, books and all their belongings. 
The Waxahachie Bible Collage was were my parents met and thus I came along in 1966.
Culture
Punk Rock to Folk Art
It's the early 1980s in downtown Dallas. Our destination is Liberty Hall. Punk rock shows were held on the second floor of this big old brick building from the turn of the century and the crowds were a fairly small fray. Bands like
Big Boys
and
The Dicks
from Austin would come play. The diversity that gay singers like Randy "Biscuit" Turner of Big Boys and Gary Floyd of The Dicks brought to the punk scene was wildly unique and unequivocally brave. We witnessed an arms race of over-the-top costumes and provocative stage themes, which made social statements calling out racism and political injustices.
 Punk rock is outsider music of intuitive expression.
I met my wife Julie in the punk scene at the start of the '80s and by the end we began to visit folk artists across the South.
Rev JL Hunter
was the first. He was a Dallas woodcarver who interpreted anthropomorphic, Afrocentric figures out of downed tree limbs and a variety of found materials. Rev. Hunter's carved and suggested forms were crude but so expressive that they came to life with innate movement.
 In folk art the strongest of forms with the most mundane of materials can be beautiful.

Alabama mud painter,
Jimmy Lee Sudduth
opened my eyes to the variations of hue and texture in dirt and plants that he used in his
haunted paintings
.

Royal Robertson
was a sign painter and artist from Baldwin, Louisiana. He was a very passionate man who loved his ex-wife Adele, his children, his home, the bible, and science fiction. He made visionary, outer–space-meets-African-architecture art everyday, mainly with acrylics on poster board and his work was his mind turned inside out. He was such an inspiration. Royal suffered from paranoia and schizophrenia, yet he lived and worked how he wanted in the place he wanted to be.
James "Son" Thomas,
blues man
and
sculptor
from Leland, Mississippi was one of my favorite artists. He made
skulls
and heads from a secret blend of mud and plaster. He worked on a board balanced on a bucket, used tin for the eye sockets and often filled the mouths of his sculptures with real teeth. Son made his first skulls with candles in them to be more frightful to his grandfather — a one-armed gravedigger who was superstitious of ghosts and saints. Thomas once said,
"If it's not in your head, you can't make it with your hand."
On our drives across the Southern United States I would think about how art created in unlikely places, off the main roads, down tree lined gravels roads, was where the real folk art came from, I am very lucky to have met so many artists and collected art from hidden Americana, the back roads of folk art dream lands.
People
Pascal Beverly Randolph

Pascal Beverly Randolph (1828-1875) was an African-American from the Bowery of New York who was one of the original American trance mediums. Inspired by Andrew Jackson Davis (a popular American spiritualist of the mid-19th century known as the
Poughkeepsie Seer
) Randolph toured the spiritualist medium circuit, wrote
books
on hashish-induced trance clairvoyance, and imported
scrying
mirrors from Europe for visionary explorations.
Randolph traveled to Egypt and India where he wrote of initiation into several occult orders. He became a
Rosicrucian
adept and founded numerous Rosicrucian lodges in Boston and San Francisco. There is still an existing Rosicrucian society in Quakertown, Pennsylvania that carries on some of Randolph's Rosicrucian teachings.
 The 1870-80s teachings of the Theosophical movement are derived from Randolph's teachings and although well known figures of the movement like
Madame Helena Blavatsky
and
Colonel Olcott
were familiar with him, they along with others disavowed him.

I identify with Randolph and his outsider status in Western Occultism. It makes him more intriguing. I have collected a dozen of his early editions over the years since finding the first one at a flea market in 1989. My collection includes titles such as
Dealings with the Dead
,
Guide to Soul-Sight
,
Pre-Adamite Man
, and
The History of Love
. I continue to study this interesting, controversial man, paint his portrait, and search for early editions and threads of PBR to add to my collection.
Places
Fraternal Lodges

William S. Burroughs told me that
"Waxahachie was as good a place as any"
when we asked him about showing his paintings at Webb Gallery in Waxahachie, Texas in 1994. This would be Burrough's final art show. I take Burroughs words to heart and remind myself that any place I find is as good as any to be inspired.
I love to explore old fraternal lodge buildings. Many old Masonic and
Odd Fellows
lodges began to close in the '70s and '80s. The lodge was a special part of rural communities where the hall was often the largest non-secular place in town. I have a special affinity for the artifacts left behind in these old lodges. The artifacts have a simple, direct symbolism and I am enamored with the beauty of their survival through years of leaking roofs and neglect when the lodges are closed.
Many years ago I began to collect lodge books and learn the history of these institutions, which lead me to start collecting masks, costumes, banners, chromolithograph prints, paintings, and initiation and degree pieces. Many of the lodges have design elements or murals that are fixed in place, not to be moved but waiting for photographers to come document. Last year I was honored to work with Lynne Adele and write
As Above So Below – The Art of the Fraternal Lodge
, which was published by University of Texas Press.
Things
Old Books

My Grandmother began to collect books about India, Hinduism, Islam, Judaica, Zorastoriainism, Parsis, and theosophy in the 1930s. She wanted to know all she could about the faiths of the world. She began to build a library enroute to India and visited the old 2nd Avenue bookstores in New York where she bought such titles as
The Sacred Book of Death Hindu Spiritism Soul Transition and Soul Reincarnation
by Dr. L.W. De Laurance. 
I inherited her collection and her hand written notes in some of the books inspire me and are part of the joy I get from reading them. 
I have always love old books, but her books spurred my collecting passion.
I love mid-18th century books, historical scrapbooks, and books on subjects such as medicine, African American fraternal groups, spiritualism, as well as hobo and railroad lore. Other subjects I look out for range from Rosicrucianism, Freemasonry and Oddfellowship to Voodoo, Fortune Tellers, Palmists, and Phrenology. 
A couple of my all time favorite books are
Science and Sanity
by Alfred Korzybski and
ELY: Too Black, Too White
by Ely Green, who lived in our town of Waxahchie, Texas in the early 1900s. 
My interest in subjects that lean toward the odd have prompted me to add two important early Texas Ufologists collections of ephemera and books to the collection. The collection has taken on a life of its own, as I continue to add and enrich the collection as a whole.
Old books are rare and getting older and rarer all of the time. There is nothing like the feeling of driving upon an old bookstore. One of my book buying trips is a drive up to Archer City, Texas and a visit to Larry McMurtry's bookstore
Booked Up
. His love for books is evident and the feeling is mutual.
Thoughts
Railroad Lore
I love the old tattoo flash sheets that covered the walls of blue light buzzing tattoo parlors of the past. I love Mezcal made by families using secret, traditional recipes in their backyards as opposed to factories. And I love the lore of the railroad. Hobo boxcar art applied furtively by shaky handed interlopers to rail cars at night. The way that the repetition of these designs wear into a language of the past. I imagine lonely hobos cooking a Mulligan stew in Jungle camps passing a bottle of tokay wine and spinning yarns of the ultimate ride.
Wildism
Thoughts Are Things

Whether I'm painting with enamel paint on old barn tin or india ink on old ledgers, scrapbooks, or canvas bags,
I'm trying to create something that feels timeless
, like it was left behind in an old lodge hall or a circus railroad car.
I was recently asked to do two intaglio prints with the master printers at Flatbed Press in Austin, Texas. It was enriching to work with these printing techniques, which were completely foreign to me. My lastest exhibition of paintings and prints,
Thoughts are Things,
are up there, through to the end of the year. The last weekend in February 2018 will find me and my art in far West Texas, south of the tracks in Marfa, at the Wrong Store.
I work every day on painting and thinking. If I'm not painting, I'm doing something that inspires me.