Benjamin Law
is In Wild Air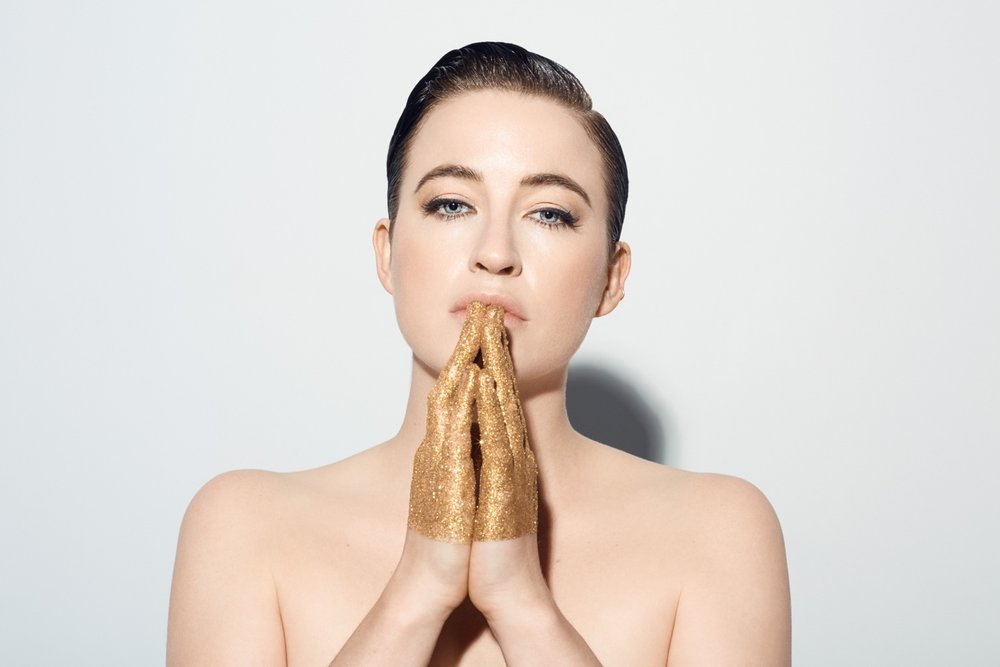 Culture
Arrival
This movie has been out for weeks now, but I can't get it out of my head. Sure, I'll see anything involving aliens landing on earth and triggering off geopolitical tensions, but for all the special effects in
Arrival
, this is such a soulful, human meditation on communication, the nature of time and how we must keep choosing to love, even though we know the inevitable heartache that comes with it. And I honestly didn't see its gentle twist – a genius pivot, where the narrative structure
becomes
the plot – coming.
The screenplay is a masterpiece
, and
I could stare at Amy Adams's face all day
.
People
Maxine Beneba Clarke

Maxine Beneba Clarke's 2014 short story collection Foreign Soil is the best short story bundle this country has produced since
Nam Le dropped The Boat
in 2008. You always got the sense reading it that if Maxine – the daughter of British immigrants, who themselves grew up as second-generation Afro-Carribean Brits in the UK – ever wrote about her own life, it'd be explosive.
The Hate Race
– her memoir, documenting instances of Australian racism throughout her life – is one of the books of 2016.
Places
Belvoir St. Theatre

Since moving to Sydney three years ago, I became a bit of a theatre nerd. Part of that was to do with meeting a brilliant director named Eamon at a gay dance party, and him wrangling my boyfriend and I tickets to see his production of
Angels in America.
Skip foward to now, and Eamon Flack is the AD of
Belvoir
, and his first year in that role has already been a pearl, producing some of my favourite theatre moments:
Jasper Jones, The Events
and
Back at the Dojo.
2017's picks:
Mark Colvin's Kidney
,
Mr Burns
,
Hir,
and
Ghosts
and
Atlantis
.
Things
Saint Lo
Megan Washington
is one of my dearest mates and one of favourite Australian songwriters. And if her albums
I Believe You Liar, Insomnia
and
There There
captured all the brilliance of a savage, smart and star-eyed youth, I love how her new songs are embracing sensuality, vulnerability and love with open arms.
It's a damn fine video too
– all texture, tone and mirrored surfaces spelling out symbols and codes – which just happens to be directed by her freshly minted husband
Nick Waterman
. I've had this song in my ear ever since in came out in November.
You will too
.
Thoughts
Autocracy: Rules for Survival
Like a lot of people in the world, I despaired when Donald Trump – a cruel, vainglorious, unqualified, bigoted buffoon – was elected president of the United States of America. But after the initial shock came a "well, the worst has happened; let's wait and see" attitude.
Masha Gessen
– a Russian-American journalist, who's reported on modern autocracies around the world – reminds us why that's the worst possible attitude to take right now. Normalisation and complacency are not options.
And this essay is something I keep returning to, again and again
.
Wildism
Transparent

There is so much good television around right now. (My other picks of 2016:
Veep, Catastrophe
,
Stranger Things
,
Black Mirror, The Night Of, Game of Thrones
– and, at home,
Please Like Me
and
Black Comedy
.
)
But I can't go past
Transparent
as the show I recommend to people the most. Ostensibly the story of a trans woman who comes out later in life, and her family, it's also a brilliant comedy about the least funny things: botched relationships, disappointing ourselves and others, and the impossibility of family.