Andrzej Klimowski
is In Wild Air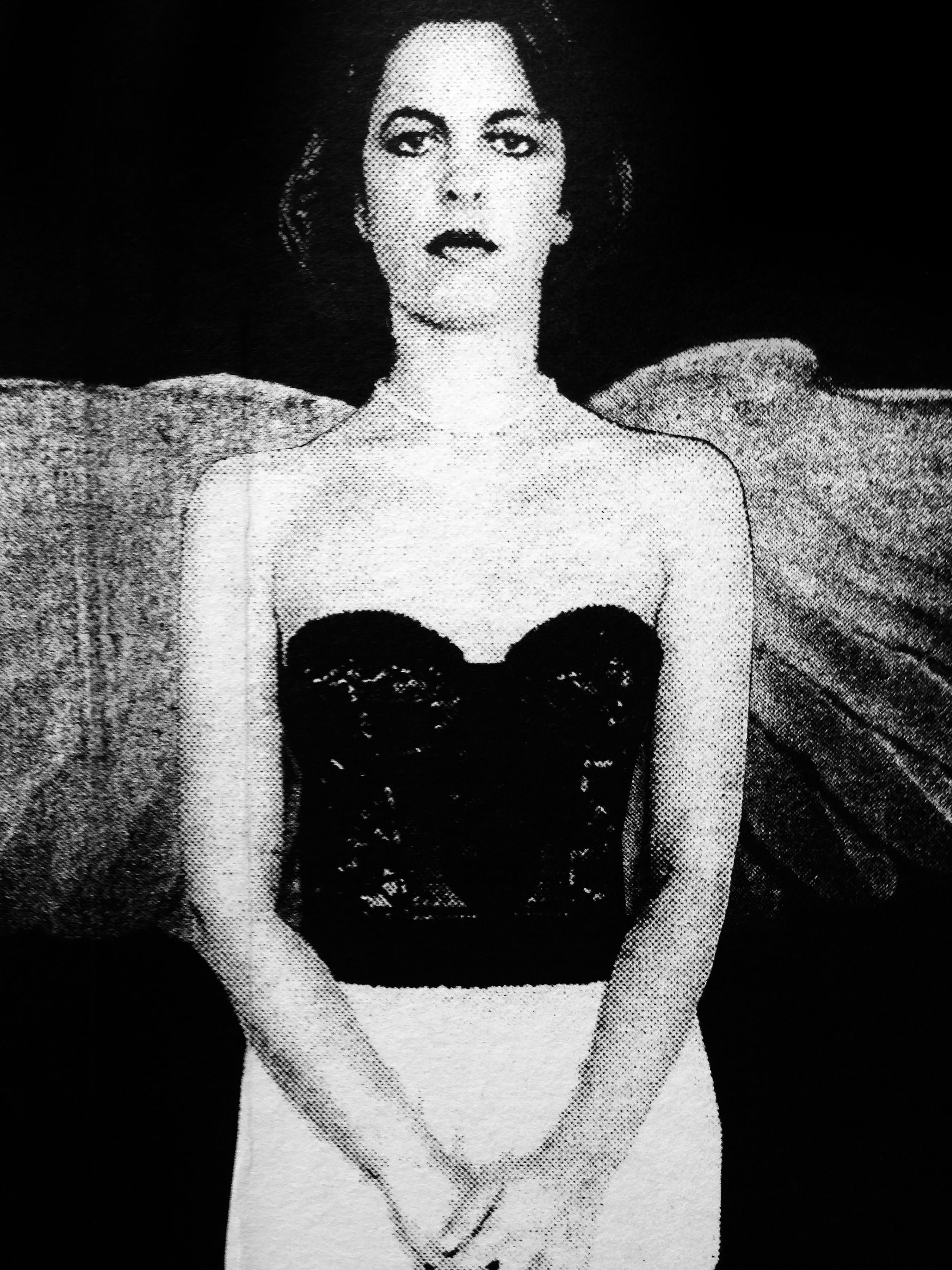 Andrzej Klimowski is a London based artist whose practice encompasses printmaking, painting, illustration, design and experimental films. He is Emeritus Professor at the Royal College of Art and Visiting Lecturer at the Polish/Japanese Academy of Digital Technology in Warsaw. Klimowski has authored many graphic novels published by Faber&Faber and Self Made Hero. The Klimowski Poster Book is being published by Self Made Hero in March 2018 (ISBN 978-910593-46-2). Andrzej is working towards establishing a family business under the name of Amnesia Screwball, producing home furnishings and prints.
Culture
Cronopio
The Argentinian writer Julio Cortazar divides humans into cronopios and famas. Cronopios are optimists, whilst famas are more cynical and pessimistic when facing life's dilemmas. Cortazar was a real discovery for me. No other writer could twist reality within just a few pages of text, making you wonder where and when a shift in perception actually took place.
As a student I wrote a few letters to artists I admired. One of them replied in an intriguing manner. It was Chris Marker, the French documentary film maker who made the most haunting and poetic science fiction film entitled
La Jetee
. He thanked me for my letter referring to my writing as
"vraiement cronopio"
. In brackets he wrote that if I was unfamiliar with the word cronopio I should
read Cortazar
.
People
Danusia Schejbal

Many decades ago I went to a Guy Fawkes fireworks party. There I met Danusia Schejbal and fell in love at first sight.
Danusia is not only my wife but an artist that I admire and whose work I find inspirational. We both studied in Warsaw at the Academy of Fine Arts. Danusia studied theatre design and soon began work in major theatres in Poland. Her costumes were particularly exciting, often transforming dramatic characters into personages not of this world. She has appeared in my graphic works as a model and even when not directly present, her spirit drifts through my illustrations, graphic novels and films.
Over the last few years we have co-authored several graphic novels
working with the publisher
Self Made Hero
.
Danusia's images are painterly and many of the characters that appear in her pictures take on animal traits. They, as well as she, are simply charming.
Places
Kalkwerk

Places exert a strong hold over me. I am a city dweller and a
flâneur
. Long walks along streets bring on day dreams. Memories and aspirations overlap as I venture into city districts that are unfamiliar. When in London I will think of Paris, Warsaw, Lodz, Pisa or Lucca. The same thing happens in dream when I often drift towards the suburbs and the industrial or post industrial outskirts. Quarries are such locations. Recently I read
Thomas Bernhard's Kalkwerk
. An ageing couple inhabit a large but decaying property on the fringes of a redundant limeworks. They hardly communicate with each other, suspended in limbo, clinging to unfulfilled aspirations.
Things
Natalia's Soap

My daughter Natalia makes soap that should be experienced. Its look, tactility, and fragrance can transport one into luxurious indulgence. Each bar is a little sculpture. Together we have made a mould into which Natalia pours her alchemic ingredients. The soap is not yet on the market. We are calling it
Amnesia Screwball
. Each bar will come in a package with its own picture story, not a graphic novel but a graphic poem.
Thoughts
Jorge Bergoglio
Philosophy helps human beings to make sense of the world. Having taught in art schools for many years I am aware that students need guidance and seek inspiration.
Michel de Montaigne
, the French sixteenth century philosopher, offered guidance through his essays resembling sound bites, advising us how to live, addressing questions such as:
how do you avoid pointless arguments? How do you balance the need to feel safe against the need to feel free? How do you deal with fanatics?
Jorge Bergolio, better known as Pope Francis, follows a similar pattern. His messages are simple and direct. He tells us not to be afraid. This is a good start, particularly in present times. We are made aware that the materialistic world we inhabit does not bring us happiness. We can live a fulfilled, modest life. Pope Francis lives in a humble apartment facing a petrol station and
travels in a small Fiat
, eschewing the pomp of the past.
Wildism
Mr Pipistrello

It's getting dark. I'm in the countryside in the gardens surrounding a cottage and I am in conversation with members of my family. We hear the rubble of a stream nearby. To our surprise dark creatures fly low in the sky. They descend to encircle us, deftly avoiding collision.
"Bats"
, my daughter whispers.
Returning to London, I start to draw bats and in no time one such bat, Mr Pipistrello, becomes a protagonist and features in my stories, etchings and linocuts.