Adrian Shaughnessy
is In Wild Air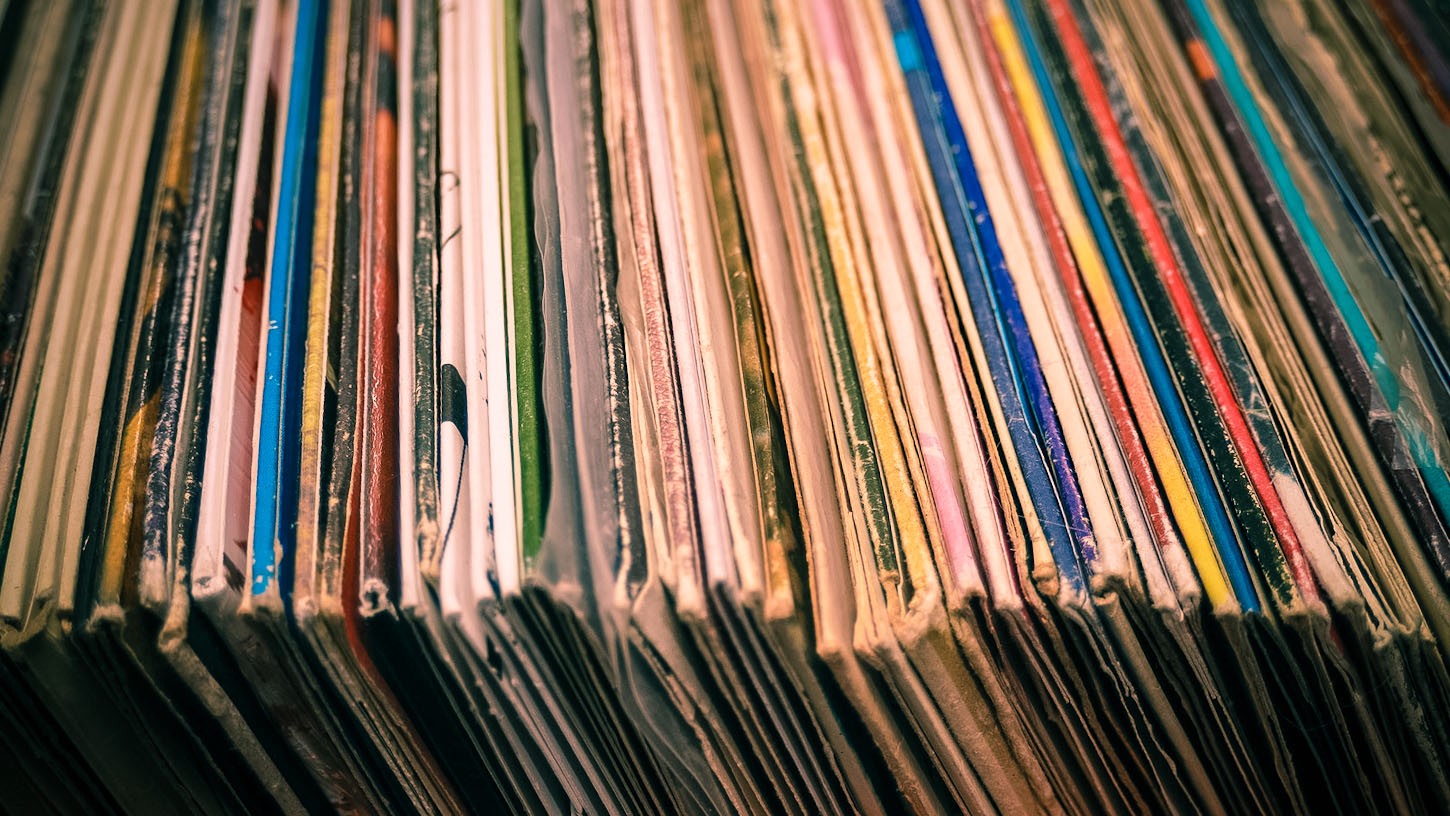 Adrian Shaughnessy
is a graphic designer, writer, and senior tutor at the Royal College of Art, London. He has written numerous books, including a compendium of his design journalism,
Scratching the Surface
, and monographs devoted to legendary designers such as Herb Lubalin and Paula Scher. He regularly contributes to design publications and blogs such as Design Observer, Eye, Creative Review, and Design Week. In 1988, Shaughnessy co-founded design studio Intro; today he runs ShaughnessyWorks, a consultancy combining art direction, writing, editing, and lecturing, and is a co-director of Unit Editions. He is a member of the Alliance Graphique Internationale.
Culture
Music
I listen to music all the time. My list of favourite music is long and varied, and full of contradictions. I like Frank Sinatra and Sun Ra. I like Schoenberg and Lightning Hopkins. I like Jandek and The Beach Boys. I could go
on.My
listening tends to run in stylistic chunks – in other words, I find that I get sucked into whirlpools of connected music. I'm currently reading David Keenan's England's Hidden Reverse. It is described as 'a secret history of the esoteric underground', and hovers around a loose assemblage of oddball maverick musicians who defy almost every convention you can think of. The eldritch sounds and drones of Coil, Nurse With Wound, David Tibet and Current 93, and from an earlier time, Throbbing Gristle, all provide a dark soundtrack to my current daily life. But I might also play Sinatra at the Sands, with the Count Basie Orchestra, arranged and conducted by Quincy Jones, or some Indonesian music on the Folkways label, recorded in the 1950s – just for the sheer contrast.
People
James Joyce

I have Irish ancestry, but that's not why I'm besotted with James Joyce. I like Joyce because he writes with a vividness that I rarely, if ever, find elsewhere. There are many Joyce inspired writers – some of them wonderful – but none have the blowtorch intensity and near magical control of language that the old master had. Joyce was flawed as a human being. He was capable of cruelty and selfishness. But what he put on the page came straight from his raptor-like observations of the mundane. You can open Joyce at any page and find language of such force that it is hard to then read any other writer. It's like staring into a bright light and then looking away – everything is a blur. And no, I haven't read Finnegan's Wake.
Places
Rural England

I have lived in London since the early 1970s. For all but a fraction of that time it was unthinkable that I'd ever leave the city. I wasn't born in London but as soon as I had an ounce of self-awareness. I knew I had to live there. Everything I was interested in – pop music, art, literature, radicalism of all kinds – was there in abundance. I started off living in squalid bedsits, and doing all the things you do when you are young in a big city. Later I met my wife, had three children, and started a design studio. I lived a life that only seemed possible in 'The Great Wen'.Then something changed. I'd always loved the rural landscape of Great Britain, but I'd never seriously contemplated living a non-urban life. Until a year ago, that is, when my wife and I found a converted barn in rural Essex. Essex has a bad rap in the UK. It is lampooned as Britain's discount California. It has a number of large towns full of tanning salons and nightclubs. But it also has a rural landscape that is largely unspoilt and mostly uninhabited.I now live on the outskirts of a tiny village. The village has no shop and no pub. The people who live here are delightful, and also intensely private. But the real attraction is the landscape. It is not a picture postcard landscape – I would characterise it as agricultural minimalism: large fields, with well spaced-out trees and – best of all – big skies that are constantly changing. Essex skies are epic, and there are a lot of them. Paradoxically, despite all this bucolic majesty, I'm only an hour by train from London. I go into the city twice a week, and I find that London appears overcrowded, dirty and brimming with aggression. But London hasn't changed. It's me who has changed.
Things
Books

The acid test for how much we value our possessions is – what would you save if there was a house fire? After making sure that my wife and two cats were safe, I'd start throwing books out of windows. It would have to be a slow-moving fire because I have a lot of books. I also have books I doubt I could ever replace. When books are well written, well designed, and well produced, I come close to finding perfection in a spectacularly imperfect world. I'm with Umberto Eco when he says," The book is like the spoon, scissors, the hammer, the wheel. Once invented, it cannot be improved. You cannot make a spoon that is better than a spoon... The book has been thoroughly tested, and it's very hard to see how it could be improved on for its current purposes".As a publisher of printed books, I would agree with that, wouldn't I? But I'm also a fully signed-up digital user. For me, life without the internet is inconceivable. And certainly, there are subjects that are better handled by the internet – railway timetables and directories of all kinds. But the book is un-improvable technology. We can tweak it, we can use new design and production techniques, but we can't better the combination of paper, ink and glue arranged sequentially within a bound cover.
Thoughts
Design History

I've worked most of my life as a graphic designer, and I've always been obsessed with the new, the innovative and the revolutionary. It wasn't that I ignored design history, but I viewed it in the rear view mirror and rarely confronted it head on. This was because I always imagined that if I focused on the past I would lose a foothold in the present. I no longer think this. I'm still interested and excited by newness in graphic design, but I'm increasingly attracted to the history of design, mainly for what we can learn from the past, but also for an understanding of what we might have lost. I'm inspired by the Italian philosopher Benedetto Croce (1866-1952) who said that all history is contemporary history. This gets interpreted in two ways. For some it means that we can only ever view history through contemporary eyes, therefore we automatically apply a contemporary interpretation. The other view is that Croce is saying that history repeats itself endlessly. Both interpretations seem true to me. But I'm mostly attracted to the concept by the realisation that we exist in a continuum, and that nothing really new ever happens – we merely synthesise the past to make the present. I now find it impossible to view design without seeing it in its historical context. I'm currently researching the life and work of Jacqueline Casey, a wonderful American graphic designer. She spent most of her working life at MIT, along with the equally great Muriel Cooper. Jackie Casey adopted the Swiss school of design and produced a wonderful body of expertly calibrated work that is simultaneously modest and yet impactful.
Wildism
Cinema

My greatest pleasure in life is, after a long day of writing, editing, teaching, thinking or just plain worrying about the usual things – my children's future, money, health, Brexit, the parlous state of the world – is to watch a movie. It is my idea of luxury. As with music, my taste is promiscuous, undisciplined and full of random encounters. I love cinema from all eras, and from all parts of the world – Japanese cinema, African cinema and European cinema all exert an almost irresistible pull. On the rare occasion when I'm stuck for something to watch (I usually have a cab rank of a dozen or so films waiting to be viewed), I tend to fall back on Film Noir from the 1940s and 50s. It was a glorious moment in world cinema. It's origins are in the post-war exodus of German film directors escaping the Nazis. They arrived in America equipped with the lexicon of German Expressionism and fused it with mid-century American energy. They mixed Freudian analysis with old fashioned American violence and the sexual politics of the pre-feminist era, to create a seething modernist cinematic brew of human life on the edge.Amongst recent discoveries, I'd say that the most powerful filmmaking I've seen is the documentary series, The Vietnam War, directed by Ken Burns and Lynn Novick. I lived through the war, and as a school kid I was aware of its horror and sided with the radical anti-war view that was prevalent at the
time.But
this documentary taught me that I knew almost nothing about the war. It was a war that had no moral justification and was prolonged due to the monumental hubris and collective insanity amongst the then leaders – on both sides.